How OVHcloud Increased Responsiveness and Conversions with WebCallBack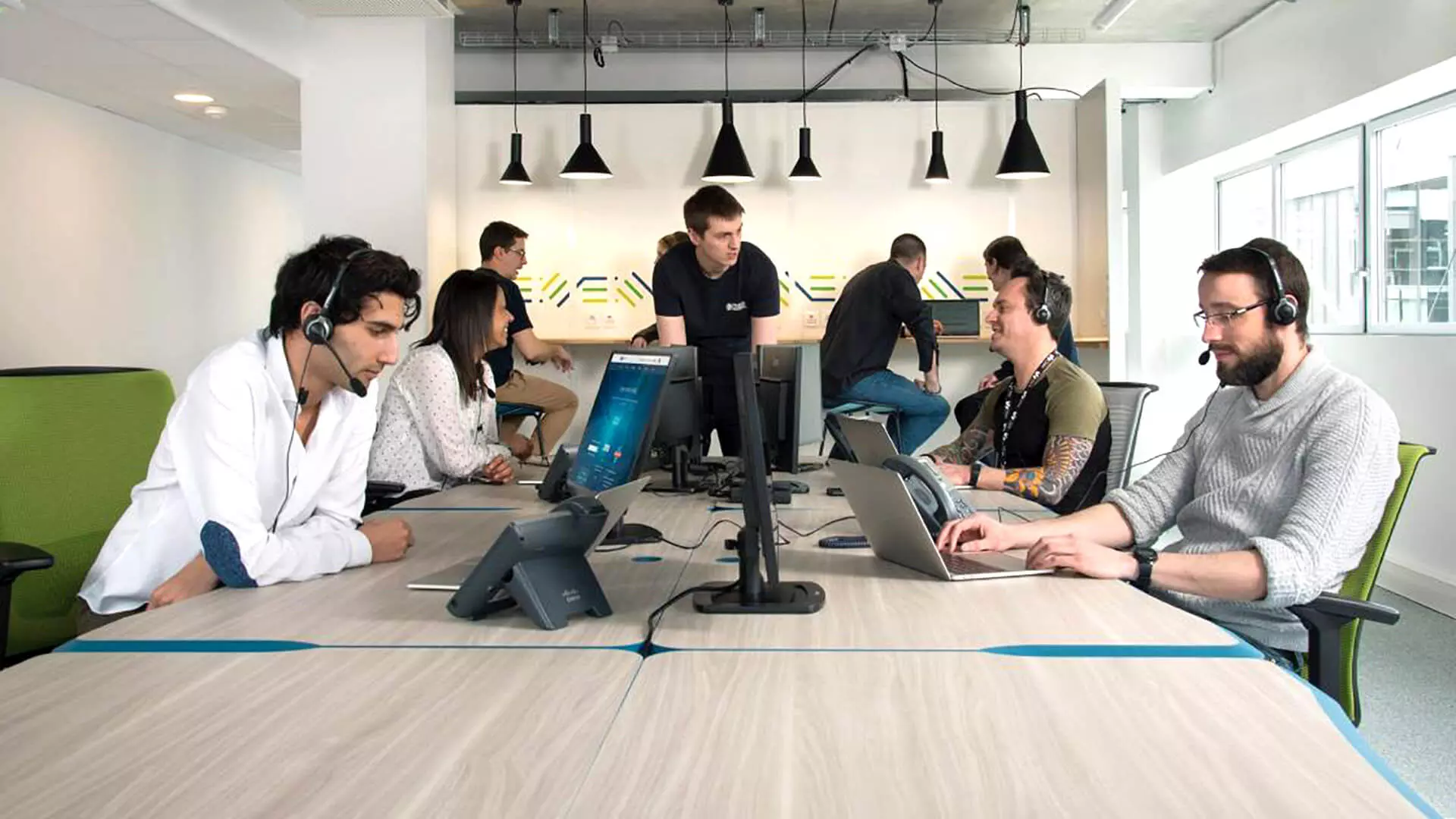 The Challenge
OVHcloud is a global technology company and the leading European cloud provider, operating 400,000 servers within its own 30 data centers across 4 continents, and trusted by more than 1.5 million customers. With the strength of a fully integrated business that puts OVHcloud in control of its value chain, they are able to offer a wide range of cloud solutions to their enterprise and SMB clients including Bare Metal servers, Public Cloud, Private Cloud, and Webhosting.
When in the market for cloud solutions, prospective buyers often have many important questions, as cloud services can be a transformative purchase decision for businesses and management professionals. Being equipped to answer a prospect's questions as fast as possible is vital and can be the difference between a sale or a lost opportunity.
OVHcloud wanted to offer its cloud prospects immediate support through the help of a sales advisor who would accompany prospects through their customer journey to quickly address their concerns. They also wanted to remove bottlenecks so that important calls were immediately received by the right people with the proper skillset.
The Solution
OVHcloud deployed iovox WebCallBack and Analytics to address both challenges
After carrying out an RFP and selecting iovox, the OVHcloud team discovered that the iovox WebCallBack solution is user-friendly and simple to configure. Setup options include the following flexible parameters:
Determining which phone advisor would receive calls for each of the outlined pages.
On which web pages to place a WebCallBack button.
Where to direct form fill data from customers who were visiting the site after hours.
If global, which country websites should display the WebCallBack feature.
Whether the WebCallBack button should be static or presented as the visitor navigated the page.
The hours of operation the WebCallBack button would be available for live calls with phone advisors.
Smart window display based on service or product value
Design preferences such as colors and graphics
After configuration, WebCallBack from iovox does the work of connecting the interested buyer with a qualified phone advisor.

"The iovox WebCallBack solution is now an integral part of our development model, both in the optimization of our websites and the launch of new activities. This partnership is a win-win between OVHcloud and iovox."

Frédéric Sobrie, Strategical Marketing Project Manager
The Results
Goals achieved along with a new understanding about lead conversions by phone
The goals of increasing responsiveness and eliminating bottlenecks in the sales process were achieved easily and effectively with iovox WebCallBack. Now website sales leads have an immediate connection to a qualified phone advisor and OVHcloud is able to preserve its value of providing high quality personal service for all new prospective customers while growing its business globally.
Throughout the implementation, OVHcloud also realized that phone calls by prospective customers are signals of strong buying intent because the questions imply the prospect might be nearing a decision in their process. As a result, the phone-based business advisors are often speaking to high-value, qualified leads, which can lead to more income for them if they're able to provide high quality service.
The iovox WebCallBack solution is now an integral part of the OVHcloud development model, both in the optimization of websites and the launch of new activities.