iovox

Speech Analytics
Boost call insights and save time with Conversational Intelligence
If you are sampling call recordings for quality or sifting for clues about lead generation sources, iovox can save you hours with automation and conversational analytics.
Powerful time saver and quality analysis software for call centers and businesses of any size.
Get a jump on trends by spotting keywords that frequently repeat in conversations.
Predict call outcomes and gain valuable customer insights with sentiment analysis.
How it works
Using conversational AI, iovox identifies calls that match your criteria and automatically tags those calls for you.
These calls are easily identifiable in your call analytics dashboard where you can take further action or search for similar calls.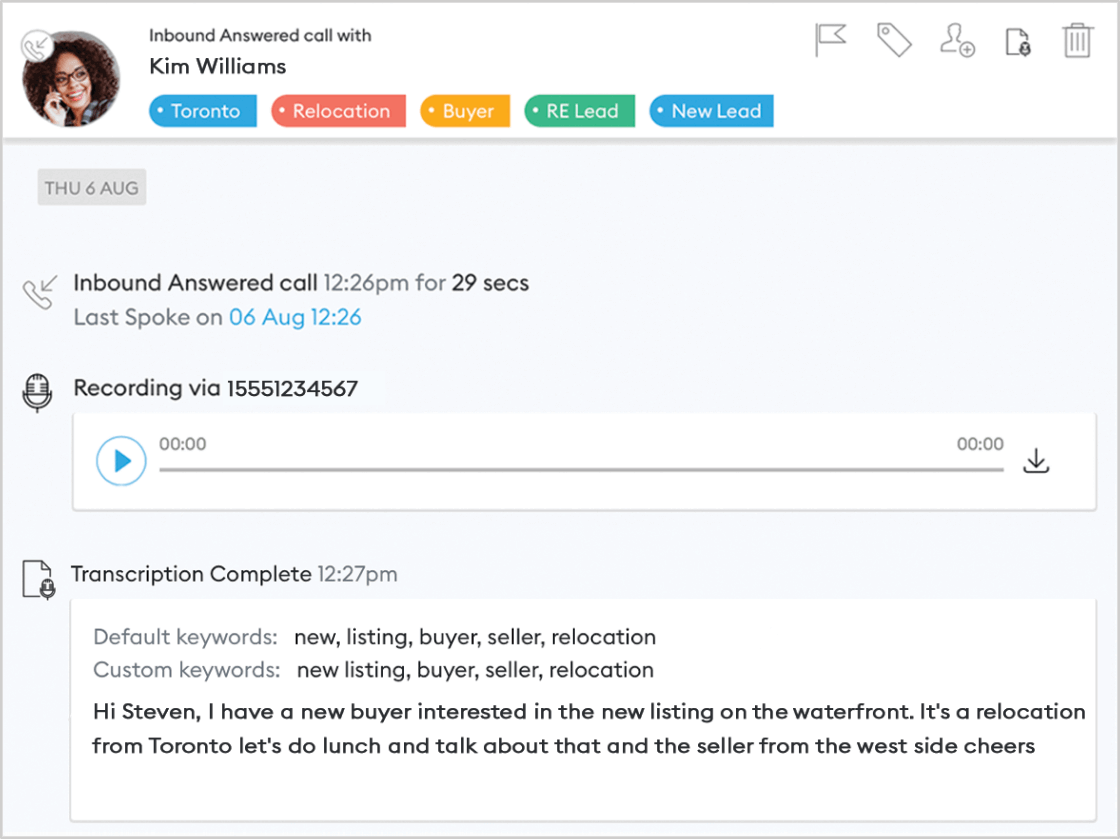 In addition, you can set up the keyword spotting feature to alert you, or others on your team, any time a certain keyword phrase is matched, allowing your team to act fast if (for example) the word "cancel" or "cancel my contract" comes up in B2B sales conversations, team members can review the transcription immediately in an effort to win back the client.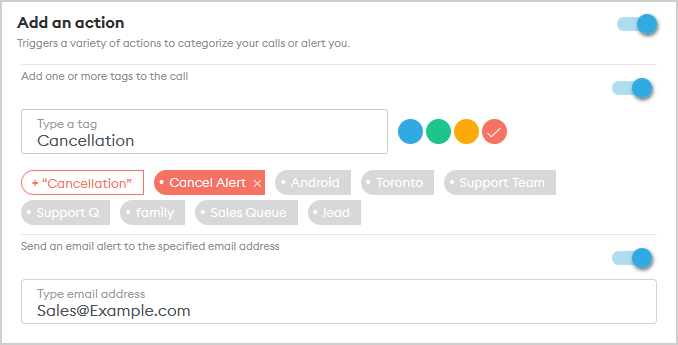 There are only so many hours in the day and if you're listening to call recordings to evaluate the quality of your agent interactions or measure 'voice of the customer' how do you scale up your sampling? Hire more staff?
With conversational analytics from iovox, we help you automate your sampling and scoring processes so that you're able to redirect time into your highest priorities.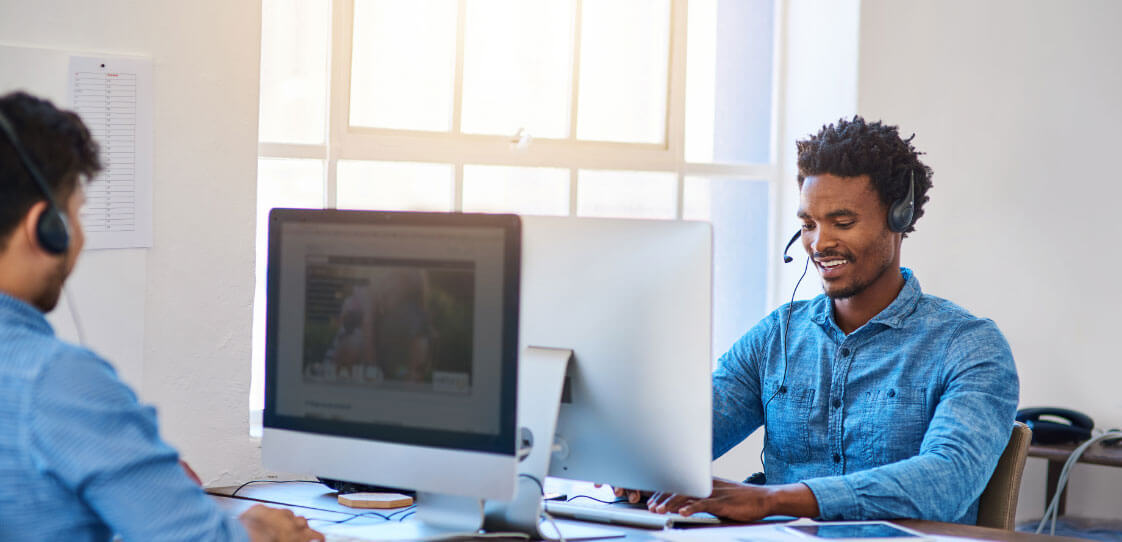 In the Real World... Leverage iovox Technology and Help Your Business Transform
With advanced call tracking, analytics, and speech technology, iovox can turn your phone call data into actionable insights.
Thrive In Tomorrow's Workplace
"iovox is an extremely valuable tool in call center environments, where companies can significantly increase the sample size of calls monitored for quality and generate quantitative scoring related to agent performance."
"This functionality allows for faster intervention and coaching opportunities to improve retention among call center staff while providing better overall service experience to clients, both of which have a quantifiable ROI."
– Opus Research, Conversational Intelligence Intelliview,
Converting First-Party Data to Business Insights, May 2020
There's much more to iovox than Speech Analtyics
Scroll to top